You may have noticed that we didn't give "Boyfriend of the Month" awards for April or May. (OK, honestly, you probably didn't notice.) The BOM is our way of keeping track of who's been leading the charge for the Twins.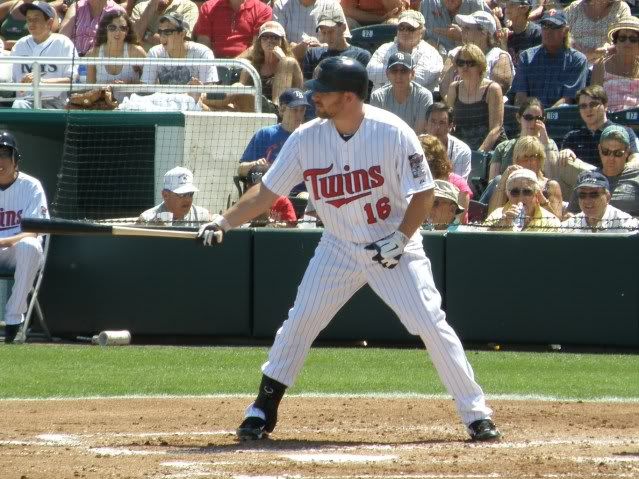 Frankly, the folks who join us for GameChats had relatively few opportunities to even vote Boyfriend of the Day awards in April and May, but a couple of players did stand out. It seems like a long time ago, now, but in April, Jason Kubel was one of the few bright spots for the Twins. He was also the only Twin to receive more than one BOD award here at Knuckleballs, making him the April Boyfriend of the Month.
In May, there weren't many more opportunities to hand out those BOD awards. It was clear that what little success the Twins had in May was due to their starting pitching. Nine of the ten BODs handed out in May went to starting pitchers and Nick Blackburn collected three of those honors, making him our BOM for May.
June, as we all know, was a considerably more successful month for the Twins. Five different players were bestowed multiple BOD awards last month. Two of them came through with three such awards. Once again demonstrating the critical role that starting pitching has continue to play for the Twins, Carl Pavano and Scott Baker are our co-Boyfriends of the Month for June.