It seems ridiculous at this point to suggest Twins fans need to be prepared for disappointment. We've been getting slapped in the face by disappointment for going on two years, after all, and we're pretty much resigned to this team continuing to disappoint us at least through the rest of this season. A lot of fans are already accepting disappointment as a near-certainty in 2013.
How much more prepared for disappointment do we need to be?
A bit more, I believe, and soon.
Our collective eyes and ears are focused on Twins General Manager Terry Ryan, in anticipation of the deals he's going to make to improve the future rosters of his team. Fans seem prepared, at this point, to part with pretty much anyone in a Twins uniform as they dream of the top prospects Ryan will extract from his fellow GMs in return. After all, if Ryan could get Joe Nathan and Francisco Liriano (not to mention Boof Bonser) for AJ Pierzynski, just imagine the load he should pull in for Denard Span, right?
The Star Tribune put out a good piece a few days ago that gives some insight in to the mind of Terry Ryan. There's a case to be made that with the extra wild card in each league this year, there should be plenty of interest in the players Ryan has to offer. But while it's true that there are more teams that consider themselves contenders than there may have been in the past, there are also some factors working against the Twins.
The biggest problem for the Twins is that a lot of contending teams want the same thing they do… good starting pitching. Of course, the difference is that contenders are looking for arms that can help them immediately, while the Twins are happy to take on talent that isn't quite ready for the big stage yet. Still, top shelf starting pitchers, whatever their age and level, are hoarded like gold by teams these days so it takes some combination of talented front line players and desperation on the part of the trading partner to extract that kind of talent in a trade.
The other thing working against the Twins now is the new collective bargaining agreement. In past years, a team could take on a half-year rental player who is going to be a free agent at the end of the season and, at the very least, the "buying" team might be able to get a draft pick or two in compensation when the player bolts after just a couple of months. Now, not only is it more difficult to get compensation picks, but those picks aren't available at all unless the player wore your uniform all season.
This means that, for example, if the Twins don't trade Francisco Liriano, they have to offer him something like $12 million on a one year deal in order to get a compensation pick for him if he turns them down. But if they trade Liriano, his new team doesn't even have that option. So guys like Liriano and Matt Capps and anyone else not locked up beyond the end of this year are truly just rental players for any team acquiring them. That team is just getting their services for the rest of this season, where in the past they may have received those services PLUS compensation picks. Think about it… how much would YOU give up for 2-3 months of Liriano's services?
That should temper fans' expectations for the return that Ryan is likely to get for Liriano and Capps.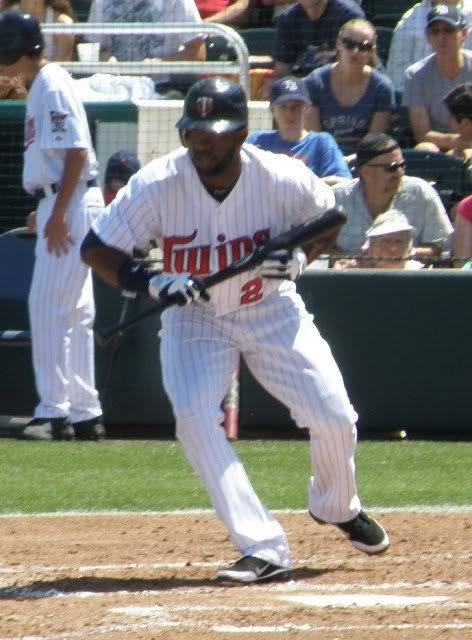 It demonstrates why Denard Span and Josh Willingham are likely much better trade chips. For that matter, the contract extension Ryan Doumit recently signed moved him from the "rental player" category and on to the list of players that could return something of more value.
But the Twins can't just trade away everyone of value on the market. They need to put a team on the field next season and it needs to be a pretty good one.
I agree with Howard Sinker's view that the Twins can't just tear this team down and start over. Fans are not going to accept that and they shouldn't. The everyday line up the Twins put on the field is close to being good enough to compete. What's missing is exactly what everyone knew was missing last offseason… pitching. Specifically, at the top of the rotation. It should have been addressed last season and it MUST be addressed before Opening Day 2013. Being "penny wise" this off season won't be "pound foolish", that foolishness will be measured by the ton.
Since Target Field opened, the Twins have been the hottest ticket in town. For the past year or more, that's been as much about the Vikings, T'wolves and Wild being less than highly competitive as it has been the quality of the product the Twins put on the field and the remaining luster of their new digs in the Warehouse District.
But that's about to change. The Wild made blockbuster signings, the Vikings got their new stadium approved and even the Pups look like they may be getting more serious about fielding a real basketball team right next door to Target Field. If Terry Ryan and his bosses don't want find out just how quickly the Twins can become an afterthought at the bottom of the area's list of major entertainment options, they need to get this team turned around starting in 2013, not years beyond that.
That process starts now. I believe Francisco Liriano has quite possibly pitched his last game in a Twins uniform. His value will likely not get any higher than it is right now after his 15 K performance Friday night. He won't bring back anyone likely to be a top of the rotation guy next year, but he should fetch a role player that can improve the roster or a higher pitching prospect that perhaps is still down in the Class A ranks.
I would love to see Denard Span stay a Twin for years to come. I really like the way he goes about the game and he's a quality individual. But he's the one guy on this roster that offers the combination of the ability to bring immediate help to the rotation in the form of Big League ready starting pitching AND he plays a role with the team that they arguably have in-house replacements available to step in and play in his absence. Ben Revere can lead off and play centerfield. He's not Denard Span, but maybe he's close enough to do the job adequately.
Beyond that, if the Twins can get useful returns for Capps or anyone else not penciled in for a major role in 2013, fine. Just don't expect to be overjoyed with the return coming back. Willingham and Doumit could get  something of value, but they shouldn't be dealt unless someone offers an absurdly one-sided deal. Justin Morneau isn't going to be in great demand unless the Twins agree to eat pretty much all of his remaining contract and honestly, the Twins don't have a replacement for him yet anyway. All three of these guys fill roles that you would just have to go back on the market to replace over the off season and I guarantee that replacing Willingham's production and Doumit's versatility will be more expensive this time.
Of course, if anyone wants any of the remaining pitchers on this roster bad enough to offer anything of real value in return, as unlikely as that may be, TR should probably make the deal before that other GM comes to his senses. There's nobody on the pitching staff that can't be replaced. Even Scott Diamond, who's been incredibly successful, has to be available for the right price. I have a suspicion you might be selling high on him. As much as I like him, I'm still having trouble believing he's going to maintain this kind of success over time.
Yes, trading season is upon us and it's almost certain that Terry Ryan is going to be right in the middle of it. Just keep expectations in check. It's not like he's the chip leader at the table and the rules have changed enough this year to make everyone just a little less certain about how to play the game.
– JC