Episode 34 of the Twins baseball podcast,  Talk To Contact (@TalkToContact), is now available for download via iTunes or by clicking here.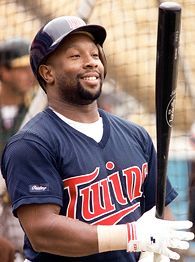 Featuring Knuckleballs' own Jim Crikket along with podcast stalwarts Eric and Cody talk about the Minnesota Twins' Low-A Minor League affiliate Cedar Rapids Kernels.
The Kirby Puckett podcast has Cody and Eric talkin about yoga, going around the league, and creating radio gold for almost 90 minutes.  Enjoy the podcast and thanks for listening!
You can follow Cody on Twitter (@NoDakTwinsFan) or read his writing at NoDakTwinsFan.  You can follow Paul on Twitter (@BaseballPirate) or read his writing at  Puckett's Pond.  And of course, you can find me on Twitter (@ERolfPleiss) and read my writing here at Knuckleballs!
– ERolfPleiss