It may have taken longer than we anticipated, but we finally have a winner in our 1991 Anniversary DVD contest. "Rick" may not have been correct with his prediction of when Joe Nathan would get his record-breaking save, but who cares? It may never happen at this rate. So based on the random selection process we posted Friday morning, Rick is our winner.
Rick, we need you to email us your mailing address so we can pass it along to the good folks who are sponsoring these contests and get your DVDs in the mail to you. Click the "Contact Us" link up above for our email address.
I wish I would have seen a few more winners at the ballgame Friday night, but it was not to be.
I was seated way out down the RF line tonight so the pictures aren't terrific, but they aren't nearly as bad as the Twins' brand of baseball, so I'm not going to apologize too much.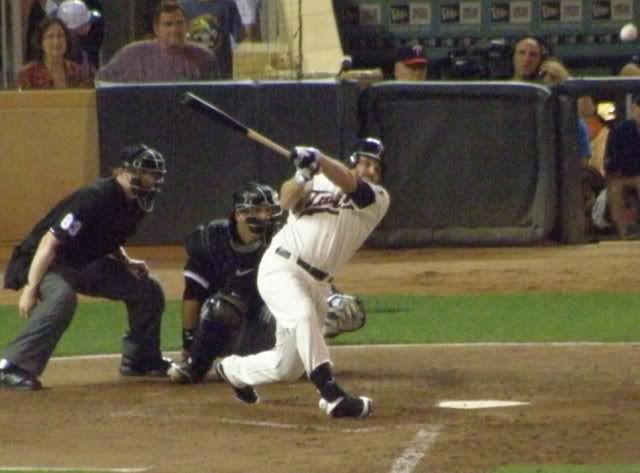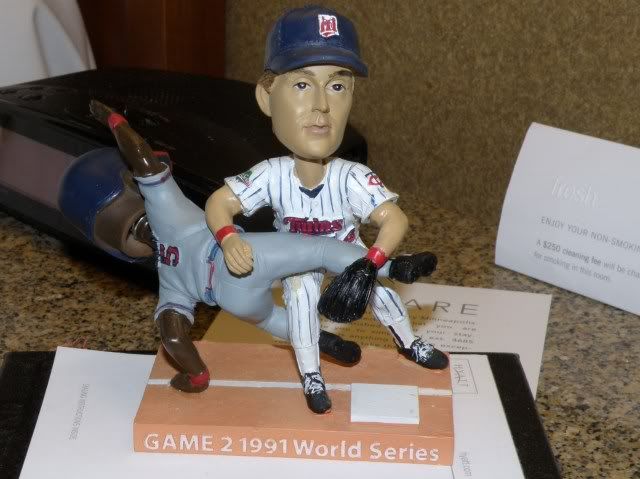 That's it for tonight, folks.
Looking forward to a bit better game Saturday night.
– JC