Episode 19 of the Twins baseball podcast,  Talk To Contact (@TalkToContact), is now available for download via iTunes or by clicking here.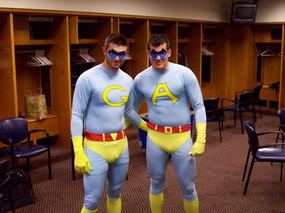 Eric and Paul have returned from their winter hiatus to bring you more witty banter about the Minnesota Twins. This week they are joined by listener of the week, Mark Smith, to predict opening day lineups and discuss spring training battles that will have to be won. After Mark's departure the twins discuss Kent Hrbek's place in the Twins Hall of Fame, Eddie Rosario's future as a second basemen and, of course, what type of beer they're drinking.
If you enjoy our podcast, please take a couple extra minutes and rate and review us on iTunes (ratings and reviews have magical iTunes powers, which help us become mini-versions of Keith Richards.)
You can follow Paul on Twitter (@BaseballPirate) or read his writing at  Puckett's Pond.
– ERolfPleiss