ah… West Coast baseball…  *sigh* we'll see if I can make it through the whole game!
| | | |
| --- | --- | --- |
| Minnesota | @ | San Francisco |
| Revere, CF | | Torres, CF |
| Casilla, A, 2B | | Tejada, M, SS |
| Mauer, C | | Sandoval, P, 3B |
| Cuddyer, RF | | Huff, 1B |
| Young, D, LF | | Ross, C, LF |
| Valencia, 3B | | Schierholtz, RF |
| Hughes, L, 1B | | Hall, 2B |
| Nishioka, SS | | Whiteside, C |
| Pavano, P | | Bumgarner, P |
Boy, if you missed the first half inning of the game tonight, you pretty much missed the whole game! The Twins started the game with eight straight hits (half of them doubles) before Carl Pavano struck out for the first out of the game. Ben Revere followed with his second hit of the inning, driving in the 7th and 8th runs of the inning and sending the Giants starting pitcher, Madison Bumgarner, to the shower. Alexi Casilla capped of the scoring in the 9th inning with his second home run in as many games. The offense truly was a team effort as all the position players not only had hits in the first inning, but scored a run that inning, too.
Carl Pavano had another typical quality performance, working eight solid innings, giving up just two runs on nine hits, not walking anyone and striking out a pair of Giants. That earns him yet another BOD award from the GameChat crew!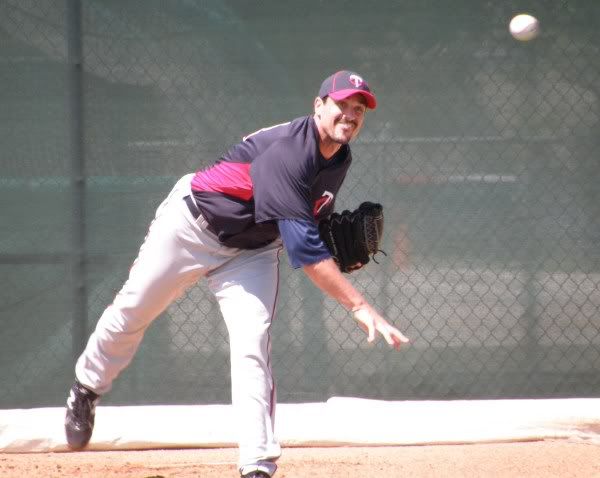 .