Bert Blyeleven #28 HOF: That's how Bert will get to sign his autograph for the rest of his life. If you think that's not a big deal, you're wrong.
I wrote a post last week in tribute to Blyleven getting his number retired by the Twins, so I won't duplicate that effort today, but I can't let the day of Blyleven 's induction in to Cooperstown go without a mention.
This has been such a long time coming, with the annual disappointment of coming up short, that it almost seems like today's induction is anticlimactic. And that's too bad.
In my post last week, I wrote that I felt Bert had become almost a parody of himself as a result of his broadcasting career. His somewhat corny approach in the booth has endeared himself to legions of Twins fans, young and old, even if his schtick is not universally appreciated by self-appointed "hard core" fans.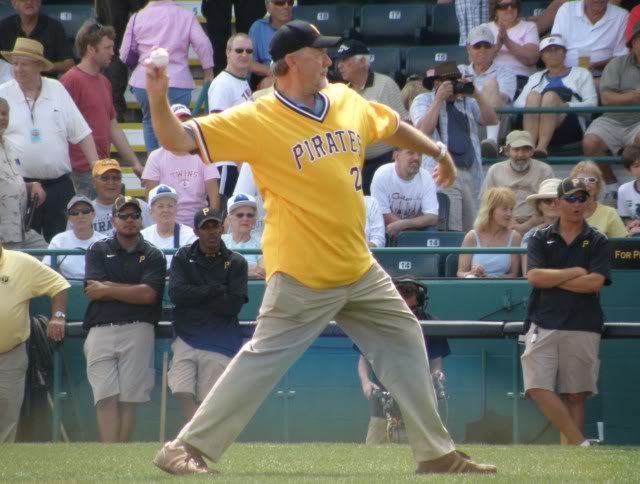 The amazing thing to me is the way he has turned his reputation around. A fan favorite? This is a guy who flipped fans the bird as a player… more than once… and a guy who walked away from the Pirates for a couple of weeks and demanded to be traded. "Endeared" is probably the last word anyone would have used to describe his relationships with fans and media during his playing days.
Given his personal reputation as a player, it's not as surprising that it took him so long to get elected to the Hall as it is surprising that he got elected at all. The saying, "Nice guys finish last," is not applicable to Hall of Fame voting. The voting members of the media are real big on rewarding and penalizing players based on their behavior, as much as their performance. It's somehow appropriate that Bert is entering the Hall alongside Roberto Alomar. There's no doubt that Alomar was penalized by the media voters for his "spitting incident" with an umpire, leaving him with a "bad boy" reputation to overcome, as well.
There's no doubt in my mind that Bert needed to "rehabilitate himself" after his playing career in order to have any shot at the Hall. And he did just that.
I've never met the man, personally. I don't know if the "real" Bert Blyleven is the surly player or the broadcaster that comes across as a guy you'd love to sit in a bar with while you watch and talk baseball. I think perhaps he's mellowed over the years as a lot of us tend to do. But whatever the case, there's no doubt in my mind that, absent the rehabilitation of his reputation that the Twins organization has helped him achieve, Bert would not be getting honored today. And that would have been unfortunate.
I'm glad the Twins pushed back the start of today's game so fans could watch the induction ceremony. It was the right thing to do, because this is a REALLY big deal, folks. In my mind, there is no bigger honor in sports than being elected to the Baseball Hall of Fame. It changes lives.
Blyleven wanted this honor. Badly wanted it. He probably wanted it too much, frankly. In fact, if there has been one flaw in Bert's "character" for the past decade, many people would consider the way he lobbied for HOF votes to be that flaw. It wore on some people. Then again, I can't say I would have felt any differently in his shoes.
I just hope that his induction in to the Hall doesn't change Bert going forward. I happen to enjoy his broadcasting style. Yes, he could do a better job of analysis, but I don't care. He comes across as someone who actually likes the game and the fans and the players. Now that he's a Hall of Famer, we don't have to endure that chip on his shoulder that he's always had about not being elected. And that's a good thing.
So I hope you all enjoy watching Bert and Roberto being inducted in to the Hall (broadcast, I believe, begins at 12:30 on MLB Network and MLB.com).  It's a big deal for them and it's a big deal to those of us who were fans of these players. It will be a long time before another player who spent a significant chunk of his career as a member of the Twins gets this honor, though Jim Thome should be a lock five years after he retires, and we can all share that day with his fans in Cleveland, Philadelphia and Chicago.
But today is Bert's day and I'm happy for him. Congratulations, Bert.