This is my second swing at trying to tell the Twins what to do this offseason. Actually, it's my third, if you want to get technical.
Back while the season was still dragging to a painful close, I posted a multi-part series on changes I thought the Twins needed to make before 2012, which included specific names I thought were worth pursuing. Already a lot of things have changed, so that turned out to be just a premature exercise in futility.
So, now that the season is actually over and with the benefit of the TwinsCentric 2012 Offseason GM Handbook, I'm prepared to publish my "official" offseason blueprint to bring the Twins back not only to respectability, but to a level where they should be able to contend within the AL Central Division.
Of course, the Twins have so many needs this offseason, that it's difficult to address all of them in a single blog post. That's why this is actually my third shot at doing so. Not only did my in-season effort take several posts to complete, but my first draft at THIS blueprint was something close to 4,000 words. That's too much. But, damn, there's a LOT of stuff to fix this year!
To keep it all in one post, though, I'm going to focus on the players I'd like to see Bill Smith go out and get. If I feel compelled at another time to go in to greater detail as to "why" these players and not other players, I'll do that another time. It's going to be a LONG offseason, so there will no doubt be plenty of days with nothing better to write about.
First, let's talk payroll. There's been a lot made of owner Jim Pohlad's comments to the effect that we shouldn't expect an increase in the $115 million payroll that the Twins opened 2011 with and, in fact, the Twins may not be able to even meet that level.
That's crap… and I can't believe the media and so many fans seem to be buying in to that line. There is absolutely no justification for the Twins to try to sell fans on a need to cut, or even just maintain, payroll. If GM Bill Smith doesn't get at least $120 million to spend for his Opening Day Major League payroll, fans should bury the front office in mail, email, phone calls and any other manner of communication ("Occupy Target Field", anyone?) to let the organization know how full of crap they are.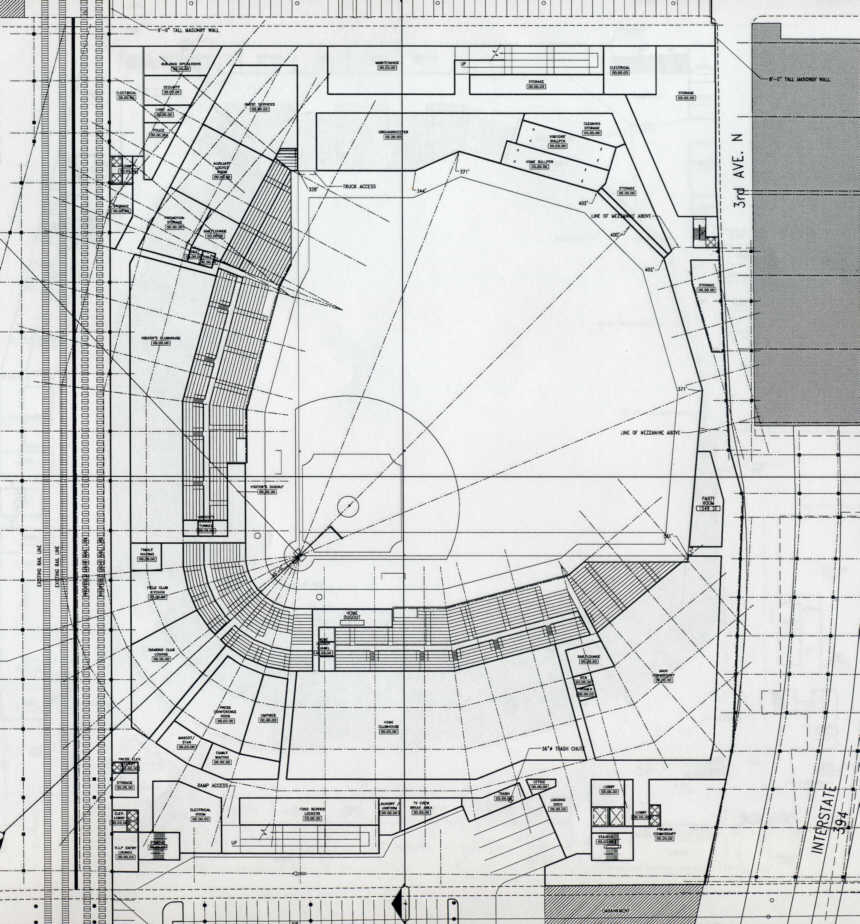 With that said, let's fix this baseball team.
I can only find 11 players from those currently on the Twins roster that I feel relatively certain will be on the Opening Day active roster. Here they are, along with their projected 2012 salaries (where estimates are needed, I am using the estimates the TwinsCentric guys used in their Handbook, just to be consistent with what others are using… and to keep me from having to do as much independent thought):
Joe Mauer (23 mil), Justin Morneau (14 mil), Carl Pavano (8.5 mil), Scott Baker (6.5 mil), Francisco Liriano (6 mil), Nick Blackburn (4.75 mil), Denard Span (3 mil), Alexi Casilla (2.5 mil), Glen Perkins (1.8 mil), Danny Valencia (500K), and Brian Duensing (500K).
In addition, while I don't necessarily believe he should be presumed to have a spot on the roster Opening Day, the Twins will be on the hook to Tsuyoshi Nishioka for $3 million.
That adds up to $74.05 million, leaving us almost $46 million to spend if we assume a reasonable $120 million cap.
First, let's fix the rotation. One new starting pitcher is not going to do that. I want Mark Buehrle and Rich Harden added to Pavano, Baker and Liriano. Buehrle is not an "ace", but I don't even put CJ Wilson in that category and there really is no "ace" on the free agent market. Buehrle gives you 200+ innings of effective left-handed work every season and could be even better in Target Field than he's been in US Cellular, if the Twins can put a decent defense behind him. Harden misses bats, when he's healthy. Yes, I know he doesn't stay healthy often, but that just means he'll fit right in with the Twins. TwinsCentric projects Buehrle and Harden to get $10 million and $3 million, respectively (with Buehrle getting a multi-year deal).
If I can't get Buehrle and Harden, a combination of Edwin Jackson and Paul Maholm would cost about the same, but I don't like those options nearly as well.
The addition of two starting pitchers moves Blackburn and Duensing to the bullpen, where they join Glen Perkins. I really like the idea of Duensing as a strong lefty set-up/LOOGY option. We need four more bullpen arms, though.
People seem to think Joe Nathan would return for a 2 year deal at $7 mil a year. I have doubts that (a) he'll sign for that little, and (b) that he's really all that interested in returning to the Twins. If I could get him for $7 mil a year, I'd do it, but I think he's gone.
So here's the rest of my bullpen: Jonathan Broxton ($4 mil), Todd Coffey ($2.1 mil), and… wait for it… Matt Capps (3.1 mil). The last spot is opened up to competition among what's left of the arms in the organization. Maybe it's Alex Burnett, maybe it's Anthony Swarzak, maybe it's someone else. I'm not fixating on any of them, so let's just pencil in Burnett.
Coffey could be the innings eater the Twins have missed since losing Matt Guerrier and I still believe Matt Capps had some health issues last year that played a role in his disappointing results. I think he still has some value in a set-up role at a reduced rate. Broxton, before his arm trouble, was awfully good over a number of years. Between he and Perkins, I think you'd find your closer.
You'll note I did not mention Kevin Slowey. He's projected to get $3.3 million if the Twins offer him arbitration. I don't think they can do that unless they're very sure they can trade that contract, along with Slowey, for something of value in return. You also don't see Jose Mijares. It's time to move on from Jose.
With the pitching staff patched together, here are the position players I'd go after:
DH: Derek Lee. Right handed and can play 1B well enough to be a legitimate fall back option if Morneau's situation requires him to primarily DH.
Shortstop: Ramon Santiago. Just makes sense on so many levels. Improves the positon offensively and defensively, while being very affordable. Smith needs to move quickly on this acquisition, though. The Cardinals need a SS, too. If they lose Pujols, they will possibly go after one of the premier middle infield options on the market to try to offset some of Pujols' offense, but if they re-sign Pujols, they'll be looking for inexpensive SS options, like Santiago.
Back-up catcher: I thought about trying to get creative here. Cincy apparently has a bit of a surplus of highly touted catching prospects that are ready or near-ready for the Big Leagues and they need pitching. Maybe a Liriano or Baker deal for a catcher would be interesting to pursue. But in the end, it just seems so unlikely that I'm taking the easy way out and sticking Jose Molina. If I can get him for the $1.1 million that TwinsCentric projects, I sign him and be done with it.
As for infield back-ups, add me to the list of people who would be just fine with bringing Nick Punto back for $750K. I'd also keep Trevor Plouffe around in a bench role for the league minimum. On the other hand, if it turns out Luke Hughes is a better option than  Plouffe, fine, keep Hughes instead.
Filling in the outfield around Denard Span isn't all that difficult to figure out. I'm not sold that Ben Revere has a long-term future in MLB, but after watching almost everything hit to the outfield off of Twins pitchers last season fall in for hits, I sure like the idea of Span and Revere covering 2/3 (or probably more accurately 3/4) of the Target Field grass. Rene Tosoni deserves a shot at the 4th OF spot and, yes, he's still cheap to keep.
In RF, I want Michael Cuddyer back. $11 a year on a multi-year deal is more than his baseball skills are likely to warrant over the length of his contract. I know. I don't care.
The Twins organization has touted loudly Cuddyer's willingness to be an active presence on behalf of the team in the community. I guess I would argue that, if that's the case, they should cough up a few bucks to compensate for that. If he's worth $8 million a year as a player (which is what he was reportedly offered by the Twins during the season), write off the extra $3 million as PR expense.
It would be great if guys like Mauer, Morneau and maybe even Baker would take real leadership roles in the community and, perhaps more importantly, in the clubhouse. But since they haven't at this point, there's not much of a chance that they'll do so going forward either. Someone needs to provide the intangible clubhouse "presence" that builds and maintains some level of team chemistry.
I know a lot of people laugh at that concept, but all you have to do is take a look at what happened in Boston this year to see that it can be an important factor. I think it will be even more critical in the Twins clubhouse in 2012, given that there are going to be so many new faces. Someone has to be the guy who says, "this is how we do it here."
Maybe that should be Mauer or Morneau or even Gardy, but the fact is those guys DON'T do it. It appears that Cuddyer does.
Here's my final "blueprint". Even if you count Joe Nathan's $2 million "buy-out" against the 2012 payroll (which you shouldn't), I'm spending just $119.6 million. I don't care what Jim Pohlad says, that's not an unreasonable increase given the Twins current circumstances. They spent unwisely last year and there's a price you pay for making bad decisions. Pony up, Mr. Pohlad. I think this roster could win some games. – JC
| | |
| --- | --- |
| PLAYER | Salary ($ mil) |
| C Mauer | 23 |
| 1B Morneau | 14 |
| 2B Casilla | 2.5* |
| 3B Valencia | 0.5 |
| SS Santiago | 1.5* |
| OF Span | 3 |
| OF Revere | 0.5 |
| OF Cuddyer | 11 |
| DH Lee | 5* |
| C J Molina | 1.1* |
| 4thOF Tosoni | 0.5 |
| UtIF Punto | 0.75 |
| Bench Plouffe/Hughes | 0.5 |
| SP-L Buehrle | 10* |
| SP-R Baker | 6.5 |
| SP-R Harden | 3* |
| SP-R Pavano | 8.5 |
| SP-L Liriano | 6* |
| RP-R Broxton | 4* |
| RP-R Coffey | 2.1* |
| RP-L Perkins | 1.8* |
| RP-R Capps | 3.1* |
| RP-R Blackburn | 4.75 |
| RP-L Duensing | 0.5 |
| RP-R Burnett/Swarzak | 0.5 |
| Nathan (option buy-out) | 2 |
| Nishioka (Rochester) | 3 |
|   | Total: $119,600,000 *estimates |