Let's try this again, shall we?
First, let me say for the umpteenth time that I think the Twins still have done nothing to make their case to the public in support of their contention that the payroll must be slashed. Last week, Twins president Dave St. Peter Tweeted that they are projecting lower revenues in 2012. If he's talking about lower attendance, then the only reason for anticipating such would be if they're anticipating once again putting a non-competitive product on the field.
But since those of us who have already published "blueprints" did so in anticipation of payrolls at least remaining relatively level, it's worth the exercise to see exactly what kind of roster can actually be assembled for $100 million.
For reference, you might want to glance back a week or two ago at my earlier effort, which anticipated roughly a $119 million payroll.
The gaps that need to be filled remain. Rotation help. Shortstop. Designated hitter. Bullpen. Back up catcher.
Ryan wasted no time before starting to put his stamp on the 2012 roster, signing Dodgers middle infielder Jamey Carroll for what's reported to be $7 million over two years, plus an option year. Not many people are questioning whether Carroll is an upgrade over the shortstops the Twins trotted out there in 2011, but his age (38 before Opening Day) does leave some people wondering whether Ryan might be overpaying for Carroll. Only time will tell.
Now, as Ryan and his fellow GMs begin their annual meetings in Milwaukee, let's get out our copies of the TwinsCentric 2012 Offseason GM Handbook again and take another whack at that roster.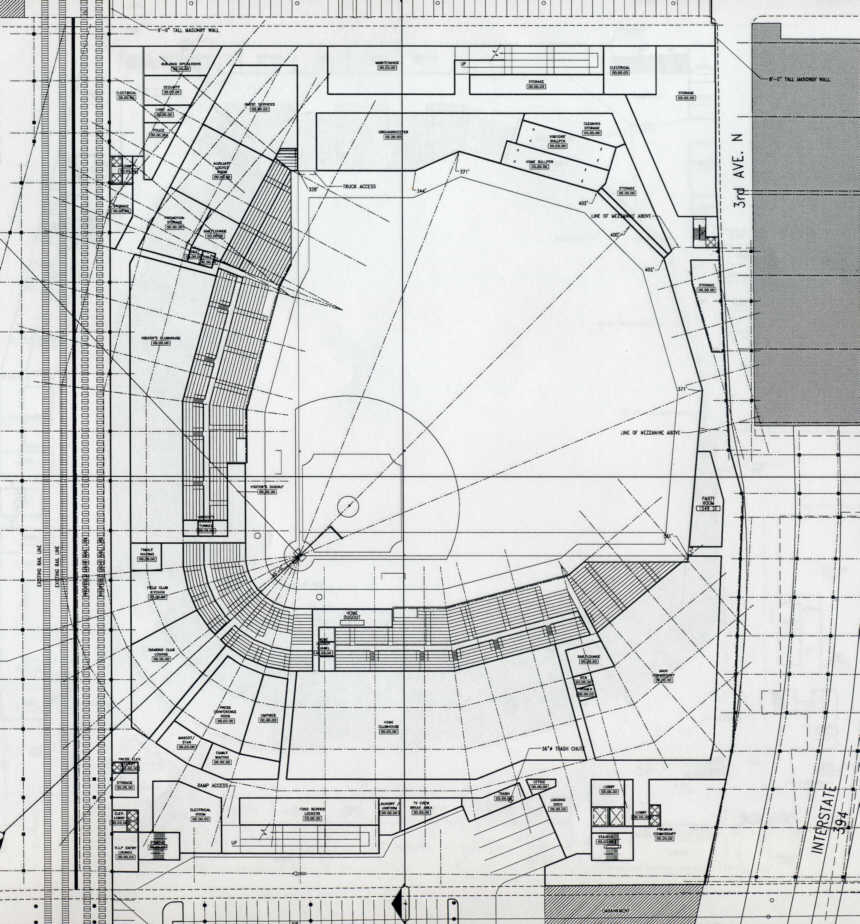 We'll start with the same 11 players from those currently on the Twins roster that I felt relatively certain would be on the Opening Day active roster. Here they are, along with their projected 2012 salaries (where estimates are needed, I am using the estimates the TwinsCentric guys used in their Handbook):
Joe Mauer (23 mil), Justin Morneau (14 mil), Carl Pavano (8.5 mil), Scott Baker (6.5 mil), Francisco Liriano (6 mil), Nick Blackburn (4.75 mil), Denard Span (3 mil), Alexi Casilla (2.5 mil), Glen Perkins (1.8 mil), Danny Valencia (500K), and Brian Duensing (500K). Now, add Carroll's $3.5 million (though we don't know for sure yet whether that's an accurate number for 2012).
Also, the Twins will be on the hook to Tsuyoshi Nishioka for $3 million.
That adds up to $77.55 million, but instead of having almost $42.5 million to spend assuming a reasonable $120 million cap, we would have just short of $22.5 million of room under the new $100 million austerity program.
$22.5 million won't do the job, folks, so we're going to trade away some of the guys on the list above before Opening Day.
The rotation still needs a major overhaul, but we can forget about Mark Buehrle or even Edwin Jackson. In fact, here's where I see Terry Ryan can practice a little "addition by subtraction". Carl Pavano has one year left on his contract and it's tough to see the Twins including him in their 2013 plans. The market for starting pitchers right now has more buyers than sellers and that means there very well may be teams willing to take on Pavano's $8.5 million contract in return for something of value.
I'd still like to see Brian Duensing in a lefty set-up role in the bullpen and Nick Blackburn should not be in the rotation, either. But without Pavano, we now have three rotation spots to fill.
I still like the idea of taking a flyer on Rich Harden, despite his injury record. Let's add Paul Maholm, as well, as our second left handed starter. Maholm is just 30 years old and, while his numbers weren't great and he finished the season with shoulder issues, he's the kind of "pitch to contact" thrower that the Twins are attracted to and in Target Field, he could thrive. Admittedly, we're going to be hoping these guys can stay healthy, but they should both be available for reasonable 1-year deals, especially if they have to wait around for a while the market for starting pitching sorts itself out.
But what about the fifth starter?
We need to go cheap and there are two ways to do that, trade for someone cheap or promote from within. My Plan A would be to see what Atlanta would need for lefty Mike Minor. Knowing how Terry Ryan feels about trading away the kind of prospects the Braves would likely demand in return, we'll need a Plan B. That would be Liam Hendriks. He'll likely get his brains beat in a little bit, but what the hell… better it happens in 2012 than the following year when we're going to want to be in position to be serious players in the AL Central.
The Twins will not be going in to Spring Training with a firmly established rotation, in any event. That being the case, they'd be just the sort of team that guys like Scott Kazmir and Brandon Webb might be looking to sign with in efforts to restart their careers. If you can get one of these guys on a minor league contract, why not give them an opportunity?
The bullpen: The Twins have no reason to pay anyone big money to be their closer. While I originally said I would take Joe Nathan back if he would agree to a 2 year deal for $7 million per year, I still suspect he'll do better elsewhere and, frankly, I think Terry Ryan is less likely to pay him that kind of money.
By and large, I'll stick with most of the bullpen options I suggested last time. Jonathan Broxton is still worth a shot, but you're probably only going to be able to afford one of Todd Coffey or Matt Capps. I'd prefer Coffey, but wouldn't mind keeping Capps at a reduced rate.
In July, Bill Smith was negotiating with the Nationals for young reliever Drew Storen. Denard Span was reportedly close to joining Washington's outfield. Reportedly, the Nats still are in the market for a good defensive centerfielder, but Span's concussion means his trade value is down. What about Ben Revere? Revere's time with the Twins is probably going to be short-lived, with guys like Benson, Hicks, and others getting closer to The Show. It may take a bit more than Revere to get Storen, but how much more?
That makes my bullpen consist of Perkins, Broxton, Coffey (or Capps), Storen, Duensing, Blackburn and Burnett or perhaps Swarzak. Heck, you could even let Jose Mijares compete for that last spot if you really aren't convinced he's a lost cause.
I still think the Twins will probably trade Kevin Slowey, rather than pay him the $3.3 million he's likely to get through arbitration. If they do, at least I have more confidence in Ryan to get some prospects with potential value than I had in Smith. If they don't trade Slowey, I'm perfectly fine with letting him compete for a rotation spot in Spring Training.
Most of the position players I originally targeted are still quite affordable, but we'll need to make a few tweaks.
DH: Derek Lee is still my guy. If reports are true about Morneau wanting to primarily DH, it's even more important to get a guy like Lee on board. Without Cuddyer, his righthanded bat is even more important, too.
Middle Infield: In signing Carroll, Ryan spent more than twice what my original blueprint projected be spent on Ramon Santiago, but Ryan is telling the media that he may not be done looking at middle infielders. I wonder if we can fit the trio of Carroll, Santiago and Casilla in to the budget. Probably not. There should still be room for Nick Punto if he can be had for the $750K that TwinsCentric projected he'd get. If that's not possible, maybe the Twins give Brian Dozier a chance to prove his Arizona Fall League performance wasn't a fluke.
Up until the Carroll signing, I was kind of hoping Ryan might talk to the Braves about what it would take to get Martin Prado. From what I can tell, Prado is essentially a younger, cheaper, Michael Cuddyer. He's a RH hitter who has played enough 1B, 2B, 3B and LF to be considered a legitimate option at each of those positions. He's likely to get something north of $4 million through arbitration after a bit of a down offensive season (his .260/.302/.385 slash line is a solid 40 points lower than he's historically put up in each statistical category). He'll also hit a dozen or so home runs each year.
The Braves are reportedly shopping Prado and some of their pitching in an effort to shore up their outfield and if there's one position that Ryan could deal from a bit of depth, it's outfielders. I was steadfastly opposed to Bill Smith's plan to trade Denard Span for relief pitching last summer, but for a more versatile player of a similar age and making similar money… that would at least be something to think about.
Back-up catcher: If Ryan can get Jose Molina for the $1.1 million that TwinsCentric projects, I still sign him and move on to other issues. There's been some talk of a Slowey for Chris Iannetta trade and I'd be OK with that, but it would mean spending a couple million dollars more than what Molina projects to command.
The outfield: Trading Revere means we need to make at least one adjustment here and, while Terry Ryan and Jim Pohlad insist that a reduced payroll does not rule out affording to bring Michael Cuddyer back, it would be a challenge. Denard Span is still my centerfielder, but between Joe Benson and Rene Tosoni, one of them is going to have to prove he can play a Major League left field, while the other fills the 4th OF spot.
The Twins may not be able to afford Cuddyer, but they very well may be able to pay Jason Kubel enough to return, if he wants to. I don't think Kubel is going to be nearly as in demand as Cuddyer, so it's possible that the 3 year/$20 million contract that TwinsCentric projects will be enough to keep Kubel in Minnesota.
Here's my revised final "blueprint". Even if you count Joe Nathan's $2 million "buy-out" against the 2012 payroll, I'm now spending just $101 million. (Some of the back up plans would result in costing a few bucks more, but not all that many more.)
That's not likely going to be enough to field a contending ballclub, but if Mauer, Morneau, Span and others manage to stay healthy, they could surprise some folks through the first half of the season. If so, Ryan should be able to make a solid case to the Pohlads for spending a few extra bucks at mid-season. If the Twins have fallen back by that time, you should be able to get something in trade for some of the veterans, while you promote Parmelee and Dozier.- JC
PLAYER

Salary ($ mil)
C Mauer
23
1B Morneau
14
2B Casilla
2.5*
3B Valencia
0.5
SS Carroll
3.5*
OF Span
3
OF Benson
0.5

OF Kubel

7*
DH Lee
5*
C J Molina
1.1*
4thOF Tosoni
0.5
UtIF Punto
0.75
Bench Plouffe/Hughes
0.5
S

P-L Maholm

4*
SP-R Baker
6.5
SP-R Harden
3*

SP-L Minor/Hendriks

.5
SP-L Liriano
6*
RP-R Broxton
4*
RP-R Coffey
2.1*
RP-L Perkins
1.8*

RP-R Storen

.5
RP-R Blackburn
4.75
RP-L Duensing
0.5
RP-R Burnett/Swarzak
0.5
Nathan (option buy-out)
2
Nishioka (Rochester)
3
 *estimated salaries
Total: $101,000,000